About Us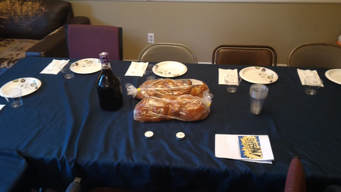 The Westwood Bayit collectively leases the Bayit from The Bayit Project, Inc., a non-profit organization run and governed by volunteers. Its members -- many of them former Bayit members -- have undertaken in the charity's mission statement to:
Provide a residential Jewish community in the vicinity of UCLA for Jewish college students;
Strengthen Jewish identity and such qualities as personal leadership, mutual support, and respect for Jewish pluralism;
Work cooperatively with other campus Jewish groups.
The Bayit strives to create a comfortable atmosphere for all of its residents. To achieve this, kashrut is observed in the kitchen and Shabbat in all public areas of the house. What residents do in their own rooms is their own business.
The hope for each Bayit resident ("Bayitnik") is that life at the Bayit will encourage personal growth, strengthen relationships with others at the Bayit, and encourage community involvement.
---